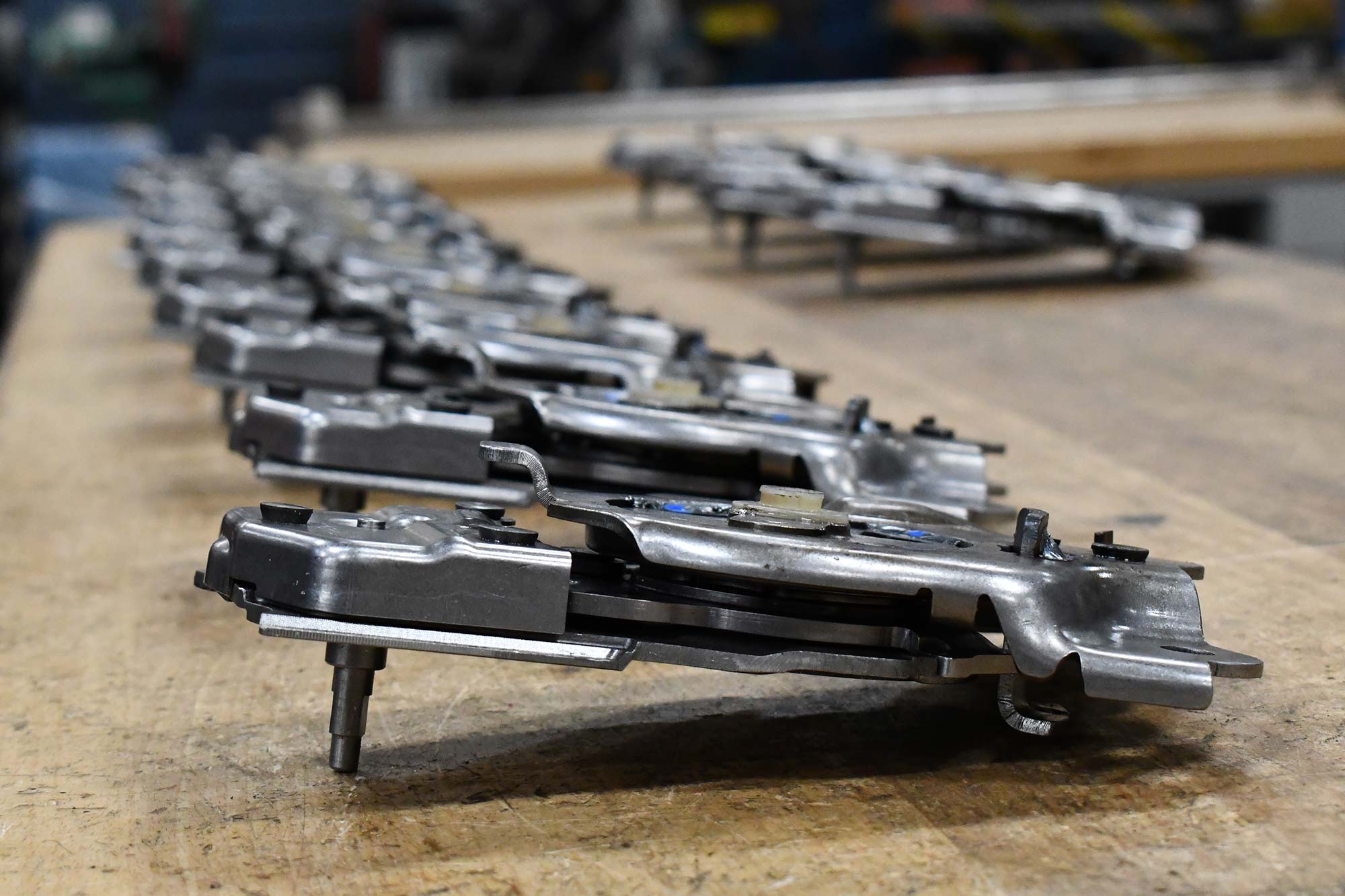 Assembly
With both welding and riveting equipment, we can produce final assemblies for both rapid prototypes and short-run production components.
Welding
Accu-Rite Industries, LLC's welders are highly trained experts with a range of welding equipment to assemble components made from a variety of different metals. With both hand-held and robotic welding equipment, our skilled craftsmen ensure high quality results across a variety of welding applications.
(1)-2002 WPI Taylor-Winfield 175 KVA spot welder with chiller
(2)-2001 Miller 250 Amp Mig welder
(1)-1996 Western Actronics resistance welder
(1)-1992 Millermatic 250 Amp Mig welder
(2)-1992 Syncrowave 351 (250) Amp Tig welder
(2)-1985 Miller 250Amp Mig welder
(1)-2004 Almega EX-V6 Arc welding robot w/500 Amp Mig welder
(1)-2010 Nachi Rober 75KVa resistance robot welder
(1)-2014 Millermatic 252 Mig Welder
(1)-2018 MA2010 Yazkawa DX200 with positioner. Fronius TPS 400i
Riveting
Our hydraulic riveting equipment offers digital tonnage control for exceptional precision and quality, along with full traceability.
(2)-Bracker Hydraulic Radial Rivet Peener
(2)-20 Ton hydraulic Rivet Staking Machine with Digital Tonnage Control